Know Fortaleza and Region
Fortaleza is one of the most beautiful capitals of Brazil, due to its natural surroundings of beaches, being some of the main sights of the city among many others. Visiting the beaches of Iracema, Meireles, Mucuripe and Praia do Futuro - with its megabarracas - is part of the itinerary of the visitors; however, the capital of Ceará has much more than beaches to offer.
Jericoacoara Beach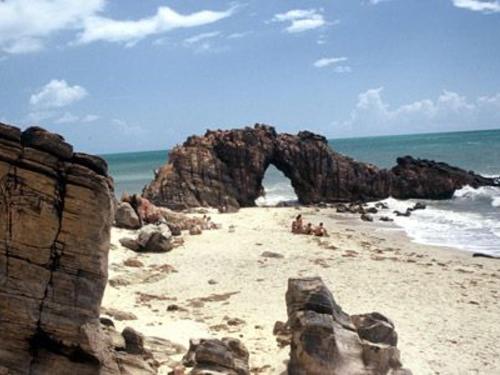 Jericoacoara is not simply enchanting for its dunes, beaches and lagoons, but also for its tranquil village. The place was an old fishing village and to this day preserves the dirt streets, the ancient architecture and especially the peace of a city that hides behind huge dunes.
Cumbuco Beach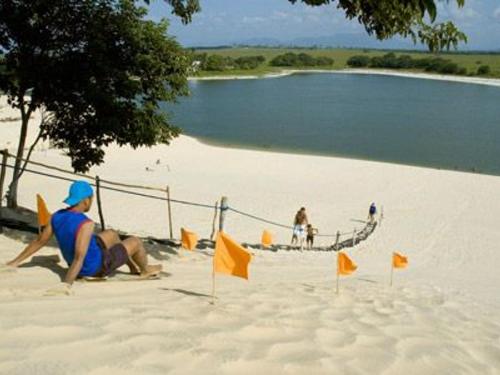 Located in the municipality of Caucaia, Cumbuco beach, 28 km from Fortaleza, is one of the first stops on the Costa do Sol Sunset for the exciting experiences that only the beaches of Ceará can offer.
Canoa Quebrada Beach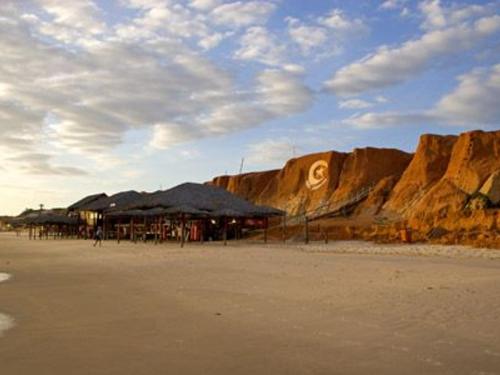 A moon and a star carved into the cliffs have become a symbol of Canoa, and give a special charm to the beach, which is part of the municipality of Aracati, being 13 km from the headquarters. When the gaze is not directed towards the beautiful cliffs, rafts draw attention to the sea.
Lagoinha Beach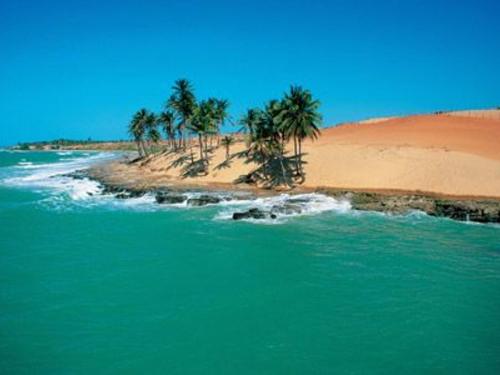 Praia da Lagoinha is a beautiful postcard. The natural beauties and mysteries of the place enchant tourists who come to one of the most visited destinations of the Costa del Sol Sunset. According to legend, the beach was a port of French pirates, who, in the sixteenth century, used it as a point of support for exploration trips in the Northeast.
Taíba beach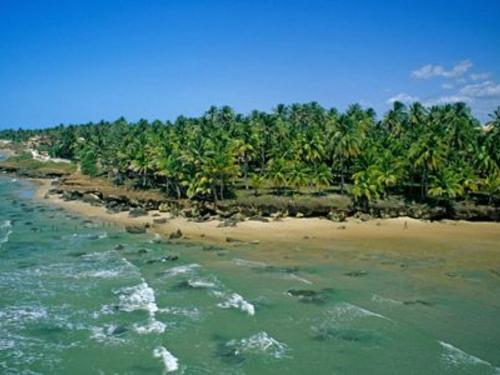 Taíba beach is 67 km from the capital, being part of the municipality of São Gonçalo do Amarante. In August, the locality promotes the Escargot Festival, with several dishes based on the delicacy of French origin.a
Future beach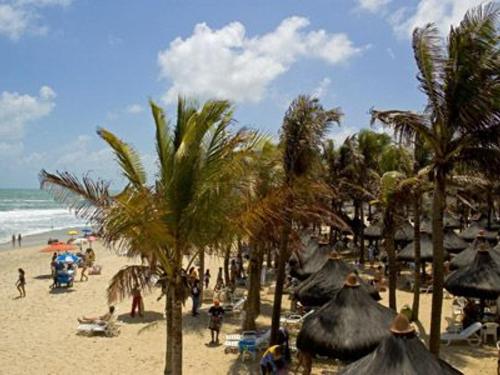 From the urban beaches of Fortaleza, Praia do Futuro is one of the most frequented, with the peculiarity of providing services in the tents along the waterfront, each with its own musical style and decoration.
Sea ​​Shore
At Avenida Beira Mar, kiosks and tents have options for those who want an iced drink or sample the local seafood. At the Handicrafts Fair, numerous tents range from work in lace and leather to costume jewelry and typical foods.