Located between the traditional beaches of Iracema and Beira Mar, the Monsignor Tabosa Shopping Centre, Handicraft Beira Mar, Rental Service Providers, the best Restaurants and Fast Foods, hypermarkets, shopping malls, pharmacies and Major Banks.
132 spacious apt located 30m from the boardwalk Beira Mar, rooftop pool overlooking the embankment of the Iracema Beach, Reveillon stage and main Fortaleza events.Aptos with LED tv, air conditioning, mini bar, individual digital safe, hair dryer and work bench.
Hotel bar on the top floor, business center, free wi-fi, restaurant, breakfast included in the room, laundry, 24 hour room service and paid parking for guests upon availability.
Two meeting rooms for up to 100 people in auditorium lay out each and a meeting room for up to 08 people.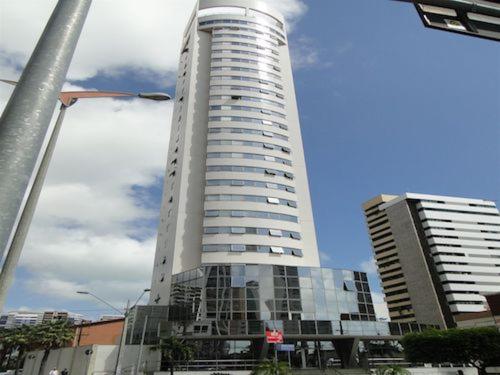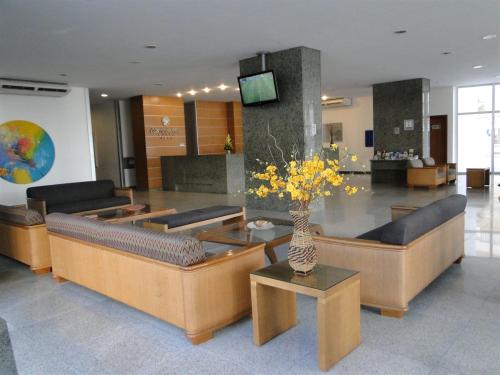 Reception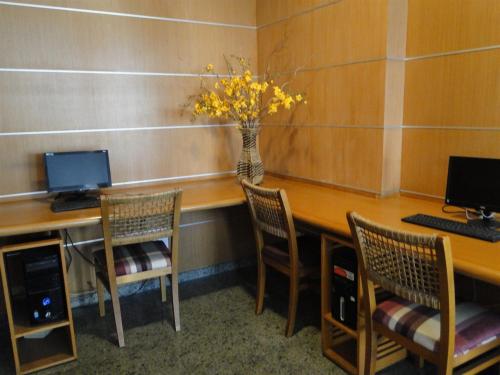 Business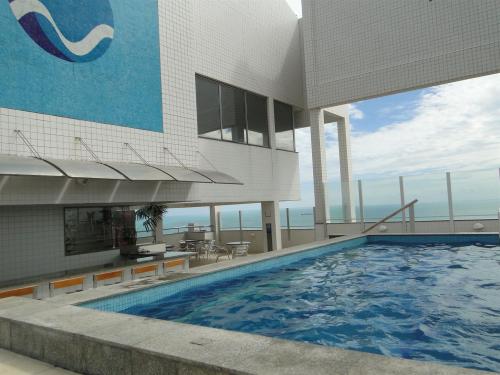 Pool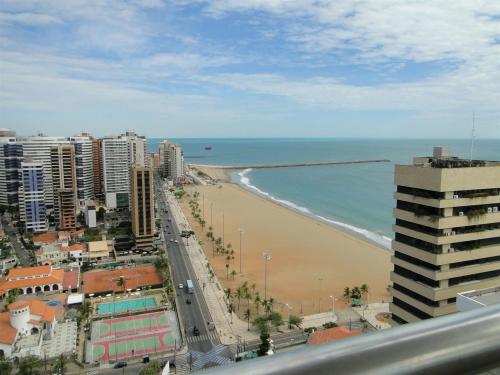 View of the landfill cover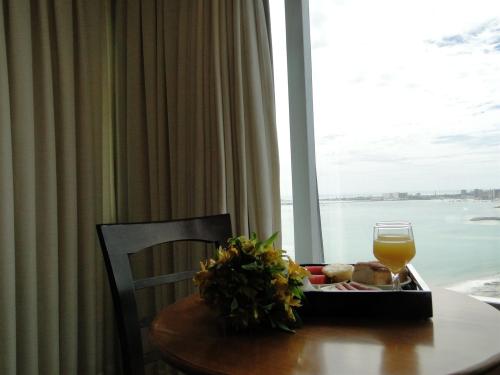 Apartment with jacuzzi view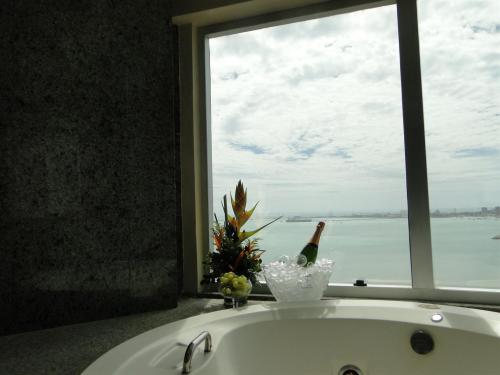 Apartment with jacuzzi view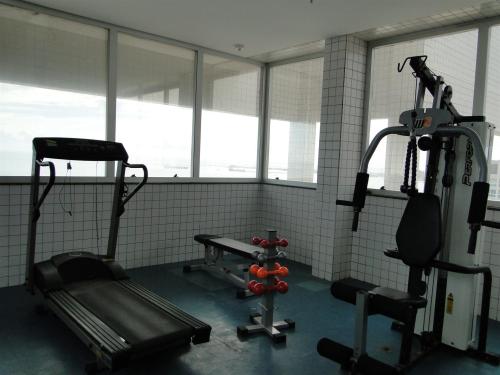 Academy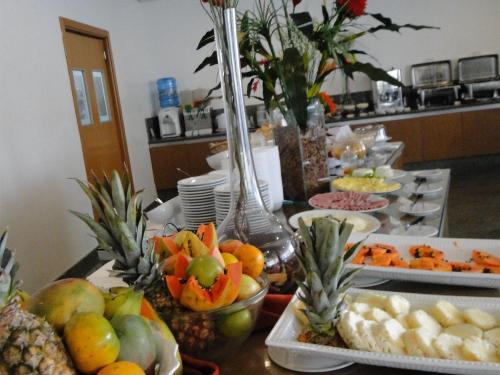 Breakfast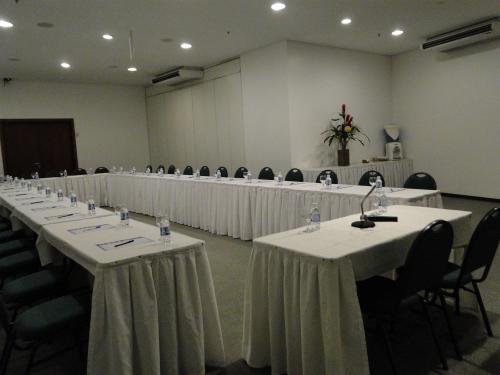 Event hall